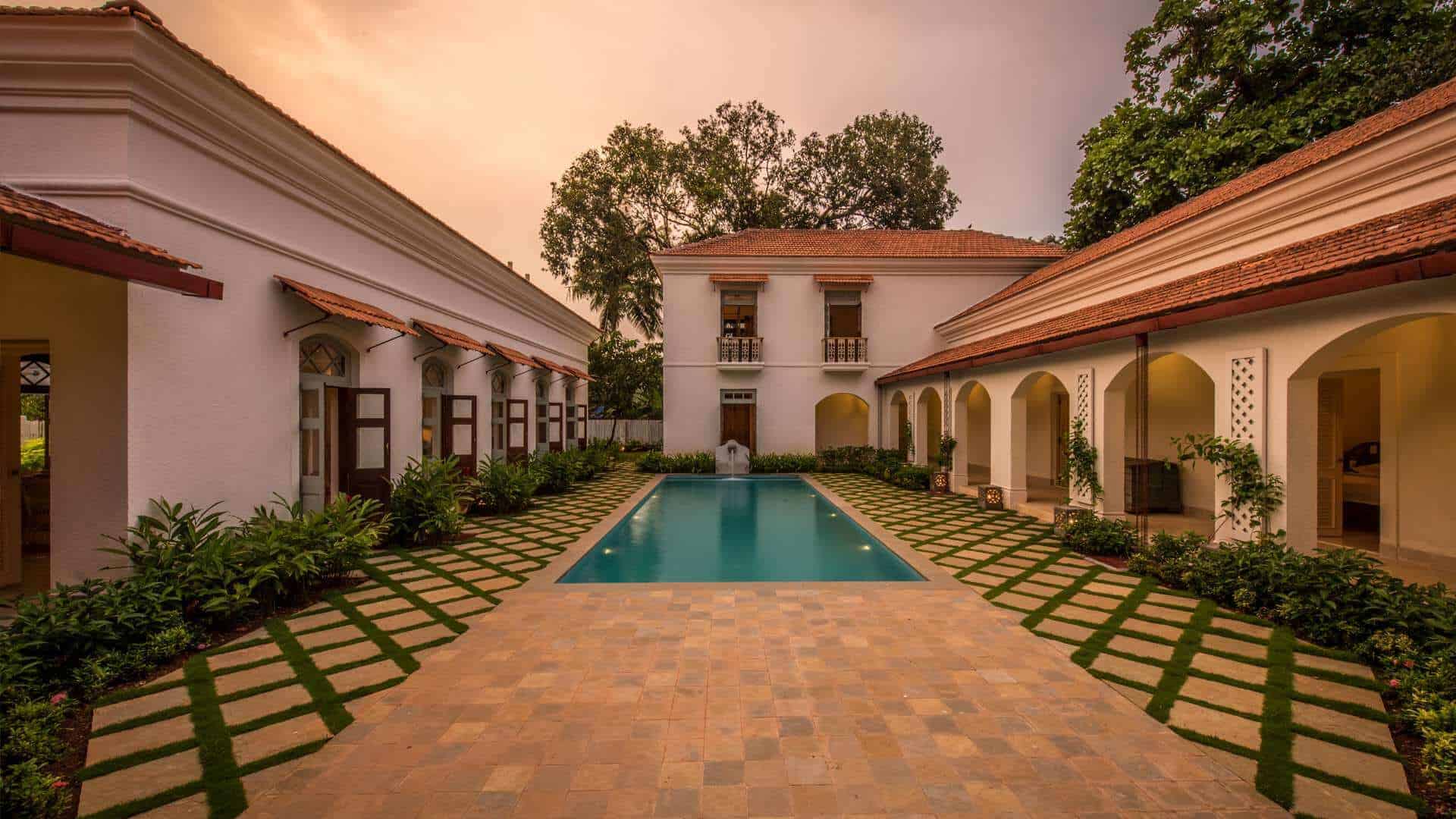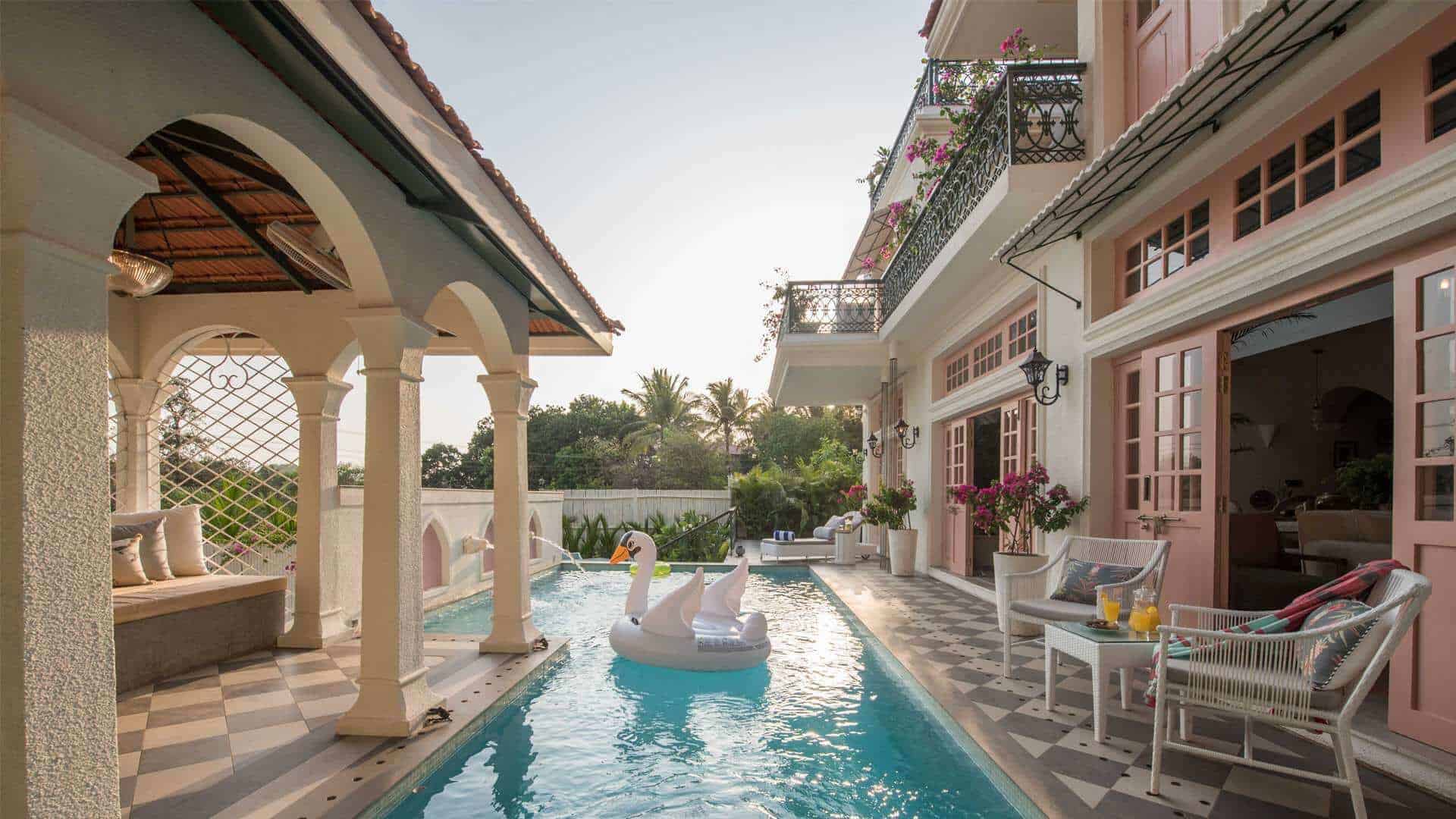 About Us
Isprava specialises in the design and construction of sophisticated luxury holiday homes for discerning individuals in Goa, Nilgiris and Alibaug. A typical Isprava home is designed by leading international designers, fully furnished with antique furniture and is maintained by a property management team. Additionally, we also offer rental management as an optional service.
Projects
Villa Brisa
Villa Brisa located in Anjuna, is spread across 975 sqm with a RERA Carpet Area of ~2,850 sqft. and features our signature brand of luxury and class. Simple, Mediterranean inspired design comes together with traditional Indian craftsmanship to create a look and feel that is elevated yet familiar. Step out onto your balcony to gaze across miles of green fields or take a dip in your private pool to cool off and enjoy the Goan sunshine. This home is the perfect way to enjoy Goa, in a unique, personalized way.
BUA
~4,200 sqft (inclusive of balconies, terrace, sit outs, entrance and porch)
RERA carpet area
~2,850 sqft
Price
₹ 9.9 Cr (Exclusive of taxes)
Silvio Vaddo – Villa C
About the home: Silvio Vaddo is spread out over ~2,450 sqm. and will be the site for five, stunning Isprava homes. Each villa will have its own personality, charm, exclusivity and our signature Goan Portuguese décor style. Drive up your private driveway and watch your home come into view as the only sounds you hear are those of birds chirping. These homes are perfect for get-togethers with family and friends as you have your own private pool, outdoor spaces, gardens and sit outs. Our goal is to bring comfort and luxury to the highest intersection, and this is what Silvio Vaddo will deliver.
BUA
~3,850 sqft (inclusive of balconies, terrace, sit outs, entrance and porch)
RERA carpet area
~2,450 sqft
Price
₹ 6.8 Cr (Exclusive of taxes)
Estate de Frangipani
Perched atop a gently sloping hill, Estate de Frangipani is an idyllic home that looks as though it's sprung straight out of a fairytale. Whenever you glance outside its windows, your eyes will rest upon the most striking views of Assagaon Valley. Apart from five well-kitted bedrooms and a cosy den, Estate de Frangipani also offers a distinctive plot, complete with a sweeping badminton court and a gym where you can squeeze in a bit of exercise. That done, escape to the secret forest seating with a good book and lose yourself to the magic of your environs. Or, unwind at one of the two zen courtyards as you take in the magnificent views. The property also has an elegantly done up barbecue area where you can play chef and dish up hot, smoked treats, a charming outhouse and a private pool for your daily swim as well as a plunge pool for when you just want to sit back and relax.
BUA
~10,600 sqft (inclusive of balconies, terrace, sit outs, entrance and porch)
RERA carpet area
~7,170 sqft
Price
₹ 25.75 Cr (Exclusive of taxes)


Antique Furniture and Artefacts
Sourced from Palaces and Mansions in India and Europe




Fully Loaded Diesel Generator Set

Crockery, Cutlery and White Goods