Seemingly draped over by a sheet of green; Ooty, a part of The Nilgiris, is a hill station that stands magnetically amidst fogged skies and a sense of rejuvenation. Tourists flock over to the hilly paradise every year to find some peace and some adventure. With plush vegetation, scenic waterfalls and lakes, botanical beauties, British touch and an overall old-world charm, Ooty is all about a delightful escape from monotony. Here is all that is profoundly unique to the hill station.
The Natural Retreat
This town of Ooty is where people head to experience the serenity of all the natural wonders. Colossal green terrains and tea plantations flanking every road and covering every inch of the hill and dainty lakes and waterfalls amidst them are capable of curing any unease. The tranquillity of the pleasant wind and the soothing scent of the trees; the Ooty weather simply enhances the freshness of the surrounding.
The Colonial Experience
Bearing traces of the British heritage in a lot of its architecture and culture otherwise, travellers' quip that Ooty yet retains its colonial charm. With churches that exhibit the 19th century history, the race courses and the golf courses that have emerged from the British era, there is a rich colonial culture that resides in every nook of Ooty. A blissful ride in The Nilgiri Mountain Railway Toy Train is another thing to experience; streaming through the curves of the graceful green hills, the train journey takes every passenger back in the archaic times.
The Summer Festival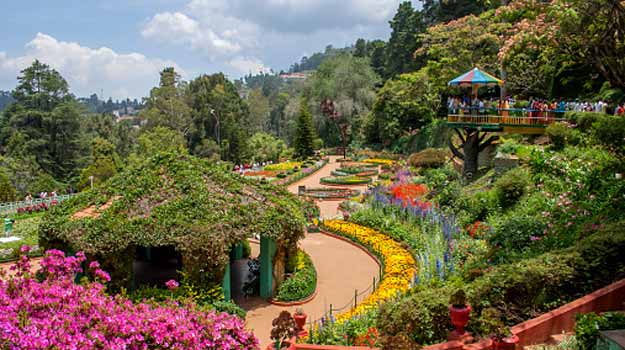 The Ooty Summer Festival is no less than a celebration. It's where Ooty flaunts its traditions and boasts its well-nourished natural attractions. It usually spans over a period of two weeks in the month of May, every year. This festival showcases exhibitions, fairs and shows that highlight the culture, values and the artistry of Ooty. The botanical gardens and the lakes are generally where the event is hosted presenting shows like the Spice Show, Flower Show, Fruit Show, Rose Show and more.
Our homes for sale have been crafted with the hill station's sense of rawness, luxury and authenticity. Since, this town is all about the balance between raw surrealism and sophistication; it naturally falls under the Isprava taste. That balance is the very reason why we chose to design properties in The Nilgiris that speak the same style.